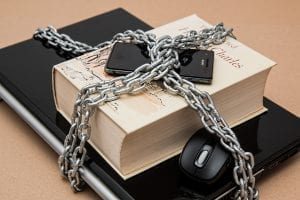 Are you drawn towards the same suppliers again and again? Is it a case of Supply Chain Management or Chained to Supplier Management? Are you juggling dealing with multiple suppliers for the same products? Wouldn't it be a great timesaver to have one point of contact? Instead of trying to work out who is offering you the best deal on the day when you have an order to place, let Thredgards help you. We are great at working alongside you to get you the right products, when you need them, and at the best possible prices. We have a vast range of protection products to offer and we manufacture in-house right here in the UK.
Your storage space is expensive to maintain, where it's available, and it's not always practical to keep lots of parts in stock all the time. Think rental space + business taxes + insurance + movement of stock. We can help you put in place a stock fulfilment process so that you never run out again. You just need to keep enough stock to fulfil that next order when you have a customer who needs it NOW
We have many years of experience in keeping our customers stocked with their essential protection parts at the levels right for them and at the best prices.
Need your part numbers on paperwork? No problem. Need your part numbers on your bespoke products? No problem. We are all about helping you so that you don't feel you have to spend all your time managing us.
Contact us for more information about how we can help you