tube end plugs
Tube end plugs for cores and cardboard tubes mainly for the packaging industry. Manufactured in LDPE and can be produced in any colour.
You can order our round tube end plugs from the table directly below. However if you have larger volumes to look at, you can contact us for bulk pricing.
"TPE" part numbers indicate the plug has "ear" pull tabs.
In addition, these plugs can be used as protective caps, however our tapered plugs and pipe caps are mainly used for typical protective solutions. As an option, we can manufacture the plugs with slots* if this is your requirement.  The durable low density polyethylene material protects against damage and dirt. As a result, this is of great help with storage and shipping and general protection.
We normally manufacture these plugs in white LDPE. With Thredgards' in house manufacturing capabilities, we can therefore manufacture other colours and sizes* on request. This is available on most sizes.
We are here to help to with any technical or sizing queries, so please do not hesitate to contact our technical sales advisors who are always ready to help. 
We can also provide material and sizing specifications should you require this.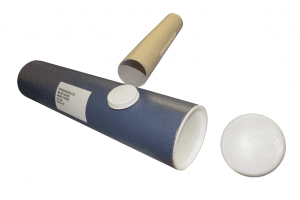 Typical application of our round tube end plugs.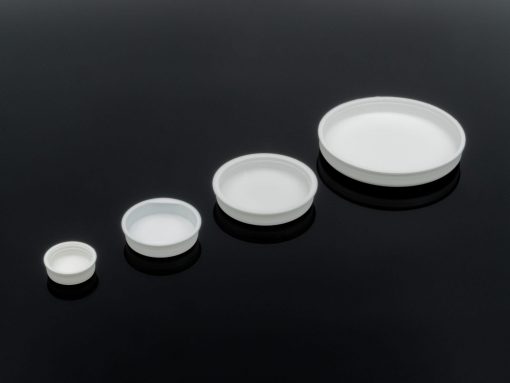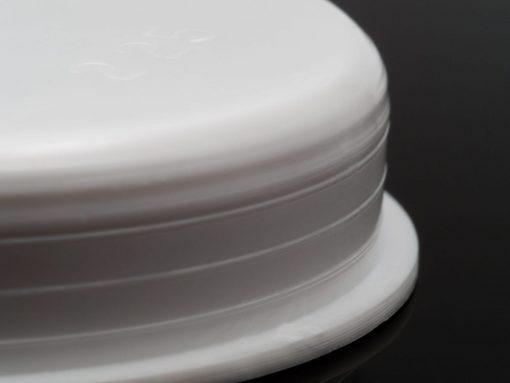 Part No.
Compare
A
B
Colour
Bulk
Buy
hf:att:pa_a
hf:att:pa_b
hf:att:pa_colour
hf:att:pa_bsp
hf:att:pa_c
hf:att:pa_d
hf:att:pa_d-ins
hf:att:pa_d-mm
hf:att:pa_dn
hf:att:pa_e
hf:att:pa_f
hf:att:pa_finish
hf:att:pa_h-mm
hf:att:pa_h1-mm
hf:att:pa_i-gauge
hf:att:pa_i-mm
hf:att:pa_inside_diameter
hf:att:pa_inside_length
hf:att:pa_l-gauge
hf:att:pa_l-mm
hf:att:pa_l-x-l1-ins
hf:att:pa_l-x-l1-mm
hf:att:pa_lbs
hf:att:pa_metric
hf:att:pa_nominal
hf:att:pa_od
hf:att:pa_shape
hf:att:pa_unf
TP075

19.0mm

8.5mm

White

Quantity Price Breaks

Quantity
1 - 99
100 - 499
500 - 999
1000+
Price

£

0.31

£

0.21

£

0.14

£

0.09

19-0mm
8-5mm
white
TP087

23.0mm

9.0mm

White

Quantity Price Breaks

Quantity
1 - 99
100 - 499
500 - 999
1000+
Price

£

0.33

£

0.22

£

0.15

£

0.10

23-0mm
9-0mm
white
TP098

25.4mm

8.0mm

White

Quantity Price Breaks

Quantity
1 - 99
100 - 499
500 - 999
1000+
Price

£

0.14

£

0.09

£

0.06

£

0.04

25-4mm
8-0mm
white
TP100

25.4mm

9.5mm

White

Quantity Price Breaks

Quantity
1 - 99
100 - 499
500 - 999
1000+
Price

£

0.14

£

0.09

£

0.06

£

0.04

25-4mm
9-5mm
white
TP102

26.0mm

9.5mm

White

Quantity Price Breaks

Quantity
1 - 99
100 - 499
500 - 999
1000+
Price

£

0.14

£

0.09

£

0.06

£

0.04

26-0mm
9-5mm
white
TP102LF

26.0mm

9.5mm

White

Quantity Price Breaks

Quantity
1 - 99
100 - 499
500 - 999
1000+
Price

£

0.11

£

0.07

£

0.05

£

0.03

26-0mm
9-5mm
white
TP116

29.5mm

6.3mm

White

Quantity Price Breaks

Quantity
1 - 99
100 - 499
500 - 999
1000+
Price

£

0.28

£

0.19

£

0.12

£

0.08

29-5mm
6-3mm
white
TP118

30.0mm

8.0mm

White

Quantity Price Breaks

Quantity
1 - 99
100 - 499
500 - 999
1000+
Price

£

0.15

£

0.10

£

0.07

£

0.04

30-0mm
8-0mm
white
TP125

31.7mm

9.5mm

White

Quantity Price Breaks

Quantity
1 - 99
100 - 499
500 - 999
1000+
Price

£

0.15

£

0.10

£

0.07

£

0.04

31-7mm
9-5mm
white
TP126

31.7mm

6.3mm

White

Quantity Price Breaks

Quantity
1 - 99
100 - 499
500 - 999
1000+
Price

£

0.15

£

0.10

£

0.07

£

0.04

31-7mm
6-3mm
white
TP127

33.0mm

10.0mm

White

Quantity Price Breaks

Quantity
1 - 99
100 - 499
500 - 999
1000+
Price

£

0.19

£

0.13

£

0.08

£

0.06

33-0mm
10-0mm
white
TP150

38.4mm

9.5mm

White

Quantity Price Breaks

Quantity
1 - 99
100 - 499
500 - 999
1000+
Price

£

0.19

£

0.13

£

0.08

£

0.06

38-4mm
9-5mm
white
TP151

38.4mm

6.3mm

White

Quantity Price Breaks

Quantity
1 - 99
100 - 499
500 - 999
1000+
Price

£

0.18

£

0.12

£

0.08

£

0.05

38-4mm
6-3mm
white
TP157

39.0mm

7.0mm

White

Quantity Price Breaks

Quantity
1 - 99
100 - 499
500 - 999
1000+
Price

£

0.28

£

0.19

£

0.12

£

0.08

39-0mm
7-0mm
white
TPE160

40.8mm

9.5mm

White

Quantity Price Breaks

Quantity
1 - 99
100 - 499
500 - 999
1000+
Price

£

0.18

£

0.12

£

0.08

£

0.05

40-8mm
9-5mm
white
TP174

44.3mm

11.0mm

White

Quantity Price Breaks

Quantity
1 - 99
100 - 499
500 - 999
1000+
Price

£

0.20

£

0.13

£

0.09

£

0.06

44-3mm
11-0mm
white
TP175

44.5mm

9.5mm

White

Quantity Price Breaks

Quantity
1 - 99
100 - 499
500 - 999
1000+
Price

£

0.20

£

0.13

£

0.09

£

0.06

44-5mm
9-5mm
white
TPE175

44.5mm

9.5mm

White

Quantity Price Breaks

Quantity
1 - 99
100 - 499
500 - 999
1000+
Price

£

0.21

£

0.14

£

0.09

£

0.06

44-5mm
9-5mm
white
TP176

44.4mm

6.3mm

White

Quantity Price Breaks

Quantity
1 - 99
100 - 499
500 - 999
1000+
Price

£

0.19

£

0.13

£

0.08

£

0.06

44-4mm
6-3mm
white
TP184

46.0mm

6.4mm

White

Quantity Price Breaks

Quantity
1 - 99
100 - 499
500 - 999
1000+
Price

£

0.30

£

0.20

£

0.13

£

0.09

46-0mm
6-4mm
white
TP200

50.8mm

9.5mm

White

Quantity Price Breaks

Quantity
1 - 99
100 - 499
500 - 999
1000+
Price

£

0.19

£

0.13

£

0.08

£

0.06

50-8mm
9-5mm
white
TP201

50.8mm

6.3mm

White

Quantity Price Breaks

Quantity
1 - 99
100 - 499
500 - 999
1000+
Price

£

0.13

£

0.09

£

0.06

£

0.04

50-8mm
6-3mm
white
TP203

51.8mm

11.2mm

White

Quantity Price Breaks

Quantity
1 - 99
100 - 499
500 - 999
1000+
Price

£

0.21

£

0.14

£

0.09

£

0.06

51-8mm
11-2mm
white
TP219

55.2mm

9.0mm

White

Quantity Price Breaks

Quantity
1 - 99
100 - 499
500 - 999
1000+
Price

£

0.24

£

0.16

£

0.11

£

0.07

55-2mm
9-0mm
white
TP224

57.1mm

6.0mm

White

Quantity Price Breaks

Quantity
1 - 99
100 - 499
500 - 999
1000+
Price

£

0.28

£

0.19

£

0.12

£

0.08

57-1mm
6-0mm
white
TP225

57.1mm

9.5mm

White

Quantity Price Breaks

Quantity
1 - 99
100 - 499
500 - 999
1000+
Price

£

0.25

£

0.17

£

0.11

£

0.07

57-1mm
9-5mm
white
TP236

60.0mm

7.0mm

White

Quantity Price Breaks

Quantity
1 - 99
100 - 499
500 - 999
1000+
Price

£

0.35

£

0.23

£

0.16

£

0.10

60-0mm
7-0mm
white
TPE240

61.8mm

11.0mm

White

Quantity Price Breaks

Quantity
1 - 99
100 - 499
500 - 999
1000+
Price

£

0.30

£

0.20

£

0.13

£

0.09

61-8mm
11-0mm
white
TP250

63.5mm

9.0mm

White

Quantity Price Breaks

Quantity
1 - 99
100 - 499
500 - 999
1000+
Price

£

0.23

£

0.15

£

0.10

£

0.07

63-5mm
9-0mm
white
TPE250

63.5mm

11.0mm

White

Quantity Price Breaks

Quantity
1 - 99
100 - 499
500 - 999
1000+
Price

£

0.61

£

0.40

£

0.27

£

0.18

63-5mm
11-0mm
white
TP251

63.5mm

6.3mm

White

Quantity Price Breaks

Quantity
1 - 99
100 - 499
500 - 999
1000+
Price

£

0.21

£

0.14

£

0.09

£

0.06

63-5mm
6-3mm
white
TP256

65.0mm

11.0mm

White

Quantity Price Breaks

Quantity
1 - 99
100 - 499
500 - 999
1000+
Price

£

0.63

£

0.42

£

0.28

£

0.19

65-0mm
11-0mm
white
TP257

65.6mm

11.0mm

White

Quantity Price Breaks

Quantity
1 - 99
100 - 499
500 - 999
1000+
Price

£

0.21

£

0.14

£

0.09

£

0.06

65-6mm
11-0mm
white
TP271

68.9mm

11.0mm

White

Quantity Price Breaks

Quantity
1 - 99
100 - 499
500 - 999
1000+
Price

£

0.29

£

0.19

£

0.13

£

0.09

68-9mm
11-0mm
white
TP275

69.8mm

11.0mm

White

Quantity Price Breaks

Quantity
1 - 99
100 - 499
500 - 999
1000+
Price

£

0.26

£

0.17

£

0.12

£

0.08

69-8mm
11-0mm
white
TP276

69.8mm

6.3mm

White

Quantity Price Breaks

Quantity
1 - 99
100 - 499
500 - 999
1000+
Price

£

0.23

£

0.15

£

0.10

£

0.07

69-8mm
6-3mm
white
TP280

71.0mm

11.0mm

White

Quantity Price Breaks

Quantity
1 - 99
100 - 499
500 - 999
1000+
Price

£

0.25

£

0.17

£

0.11

£

0.07

71-0mm
11-0mm
white
TP300

76.2mm

11.0mm

White

Quantity Price Breaks

Quantity
1 - 99
100 - 499
500 - 999
1000+
Price

£

0.40

£

0.27

£

0.18

£

0.12

76-2mm
11-0mm
white
TPE300

76.2mm

12.0mm

White

Quantity Price Breaks

Quantity
1 - 99
100 - 499
500 - 999
1000+
Price

£

0.44

£

0.29

£

0.20

£

0.13

76-2mm
12-0mm
white
TP302

77.0mm

12.0mm

White

Quantity Price Breaks

Quantity
1 - 99
100 - 499
500 - 999
1000+
Price

£

0.30

£

0.20

£

0.13

£

0.09

77-0mm
12-0mm
white
TP315W

80.0mm

10.0mm

White

Quantity Price Breaks

Quantity
1 - 99
100 - 499
500 - 999
1000+
Price

£

0.44

£

0.29

£

0.20

£

0.13

80-0mm
10-0mm
white
TPE325

82.0mm

9.5mm

White

Quantity Price Breaks

Quantity
1 - 99
100 - 499
500 - 999
1000+
Price

£

0.48

£

0.32

£

0.21

£

0.14

82-0mm
9-5mm
white
TP350

88.9mm

12.7mm

White

Quantity Price Breaks

Quantity
1 - 99
100 - 499
500 - 999
1000+
Price

£

0.48

£

0.32

£

0.21

£

0.14

88-9mm
12-7mm
white
TPE350

88.9mm

13.8mm

White

Quantity Price Breaks

Quantity
1 - 99
100 - 499
500 - 999
1000+
Price

£

0.44

£

0.29

£

0.20

£

0.13

88-9mm
13-8mm
white
TP375

95.3mm

12.7mm

White

Quantity Price Breaks

Quantity
1 - 99
100 - 499
500 - 999
1000+
Price

£

0.76

£

0.50

£

0.34

£

0.23

95-3mm
12-7mm
white
TP376

96.0mm

10.0mm

White

Quantity Price Breaks

Quantity
1 - 99
100 - 499
500 - 999
1000+
Price

£

0.45

£

0.30

£

0.20

£

0.13

96-0mm
10-0mm
white
TPE376

96.0mm

12.7mm

White

Quantity Price Breaks

Quantity
1 - 99
100 - 499
500 - 999
1000+
Price

£

0.46

£

0.30

£

0.20

£

0.14

96-0mm
12-7mm
white
TP390W

99.0mm

10.0mm

White

Quantity Price Breaks

Quantity
1 - 99
100 - 499
500 - 999
1000+
Price

£

0.56

£

0.37

£

0.25

£

0.17

99-0mm
10-0mm
white
TPE393

100.0mm

12.7mm

White

Quantity Price Breaks

Quantity
1 - 99
100 - 499
500 - 999
1000+
Price

£

0.50

£

0.33

£

0.22

£

0.15

100-0mm
12-7mm
white
TP400

101.6mm

9.0mm

White

Quantity Price Breaks

Quantity
1 - 99
100 - 499
500 - 999
1000+
Price

£

0.33

£

0.22

£

0.15

£

0.10

101-6mm
9-0mm
white
TPE400

101.6mm

9.0mm

White

Quantity Price Breaks

Quantity
1 - 99
100 - 499
500 - 999
1000+
Price

£

0.46

£

0.30

£

0.20

£

0.14

101-6mm
9-0mm
white
TP412

104.7mm

12.7mm

White

Quantity Price Breaks

Quantity
1 - 99
100 - 499
500 - 999
1000+
Price

£

0.83

£

0.55

£

0.37

£

0.25

104-7mm
12-7mm
white
TP450

114.3mm

12.7mm

White

Quantity Price Breaks

Quantity
1 - 99
100 - 499
500 - 999
1000+
Price

£

0.54

£

0.36

£

0.24

£

0.16

114-3mm
12-7mm
white
TP475

120.0mm

12.7mm

White

Quantity Price Breaks

Quantity
1 - 99
100 - 499
500 - 999
1000+
Price

£

0.88

£

0.58

£

0.39

£

0.26

120-0mm
12-7mm
white
TPE481

122.0mm

12.7mm

White

Quantity Price Breaks

Quantity
1 - 99
100 - 499
500 - 999
1000+
Price

£

0.84

£

0.56

£

0.37

£

0.25

122-0mm
12-7mm
white
TP500

127.0mm

12.7mm

White

Quantity Price Breaks

Quantity
1 - 99
100 - 499
500 - 999
1000+
Price

£

0.61

£

0.40

£

0.27

£

0.18

127-0mm
12-7mm
white
TP600

152.4mm

15.0mm

White

Quantity Price Breaks

Quantity
1 - 99
100 - 499
500 - 999
1000+
Price

£

0.62

£

0.41

£

0.28

£

0.18

152-4mm
15-0mm
white
TPE600

152.4mm

15.0mm

White

Quantity Price Breaks

Quantity
1 - 99
100 - 499
500 - 999
1000+
Price

£

1.00

£

0.66

£

0.45

£

0.30

152-4mm
15-0mm
white
TPE610

155.0mm

15.0mm

White

Quantity Price Breaks

Quantity
1 - 99
100 - 499
500 - 999
1000+
Price

£

1.20

£

0.80

£

0.53

£

0.36

155-0mm
15-0mm
white
TPE710

180.0mm

17.8mm

White

Quantity Price Breaks

Quantity
1 - 99
100 - 499
500 - 999
1000+
Price

£

1.38

£

0.91

£

0.61

£

0.41

180-0mm
17-8mm
white
TPE787

200.0mm

17.8mm

White

Quantity Price Breaks

Quantity
1 - 99
100 - 499
500 - 999
1000+
Price

£

1.65

£

1.09

£

0.73

£

0.49

200-0mm
17-8mm
white
TPE800

203.0mm

17.5mm

White

Quantity Price Breaks

Quantity
1 - 99
100 - 499
500 - 999
1000+
Price

£

1.70

£

1.13

£

0.76

£

0.51

203-0mm
17-5mm
white
TP1000

254.0mm

19.0mm

White

Quantity Price Breaks

Quantity
1 - 99
100 - 499
500 - 999
1000+
Price

£

4.65

£

3.08

£

2.07

£

1.38

254-0mm
19-0mm
white
Click the icon to see bulk prices & dimensions
tables are best viewed on desktop
Part No.
Compare
A
B
Colour
Bulk
Buy
hf:att:pa_a
hf:att:pa_b
hf:att:pa_colour
hf:att:pa_bsp
hf:att:pa_c
hf:att:pa_d
hf:att:pa_d-ins
hf:att:pa_d-mm
hf:att:pa_dn
hf:att:pa_e
hf:att:pa_f
hf:att:pa_finish
hf:att:pa_h-mm
hf:att:pa_h1-mm
hf:att:pa_i-gauge
hf:att:pa_i-mm
hf:att:pa_inside_diameter
hf:att:pa_inside_length
hf:att:pa_l-gauge
hf:att:pa_l-mm
hf:att:pa_l-x-l1-ins
hf:att:pa_l-x-l1-mm
hf:att:pa_lbs
hf:att:pa_metric
hf:att:pa_nominal
hf:att:pa_od
hf:att:pa_shape
hf:att:pa_unf
TP075

19.0mm

8.5mm

White

Quantity Price Breaks

Quantity
1 - 99
100 - 499
500 - 999
1000+
Price

£

0.31

£

0.21

£

0.14

£

0.09

19-0mm
8-5mm
white
TP087

23.0mm

9.0mm

White

Quantity Price Breaks

Quantity
1 - 99
100 - 499
500 - 999
1000+
Price

£

0.33

£

0.22

£

0.15

£

0.10

23-0mm
9-0mm
white
TP098

25.4mm

8.0mm

White

Quantity Price Breaks

Quantity
1 - 99
100 - 499
500 - 999
1000+
Price

£

0.14

£

0.09

£

0.06

£

0.04

25-4mm
8-0mm
white
TP100

25.4mm

9.5mm

White

Quantity Price Breaks

Quantity
1 - 99
100 - 499
500 - 999
1000+
Price

£

0.14

£

0.09

£

0.06

£

0.04

25-4mm
9-5mm
white
TP102

26.0mm

9.5mm

White

Quantity Price Breaks

Quantity
1 - 99
100 - 499
500 - 999
1000+
Price

£

0.14

£

0.09

£

0.06

£

0.04

26-0mm
9-5mm
white
TP102LF

26.0mm

9.5mm

White

Quantity Price Breaks

Quantity
1 - 99
100 - 499
500 - 999
1000+
Price

£

0.11

£

0.07

£

0.05

£

0.03

26-0mm
9-5mm
white
TP116

29.5mm

6.3mm

White

Quantity Price Breaks

Quantity
1 - 99
100 - 499
500 - 999
1000+
Price

£

0.28

£

0.19

£

0.12

£

0.08

29-5mm
6-3mm
white
TP118

30.0mm

8.0mm

White

Quantity Price Breaks

Quantity
1 - 99
100 - 499
500 - 999
1000+
Price

£

0.15

£

0.10

£

0.07

£

0.04

30-0mm
8-0mm
white
TP125

31.7mm

9.5mm

White

Quantity Price Breaks

Quantity
1 - 99
100 - 499
500 - 999
1000+
Price

£

0.15

£

0.10

£

0.07

£

0.04

31-7mm
9-5mm
white
TP126

31.7mm

6.3mm

White

Quantity Price Breaks

Quantity
1 - 99
100 - 499
500 - 999
1000+
Price

£

0.15

£

0.10

£

0.07

£

0.04

31-7mm
6-3mm
white
TP127

33.0mm

10.0mm

White

Quantity Price Breaks

Quantity
1 - 99
100 - 499
500 - 999
1000+
Price

£

0.19

£

0.13

£

0.08

£

0.06

33-0mm
10-0mm
white
TP150

38.4mm

9.5mm

White

Quantity Price Breaks

Quantity
1 - 99
100 - 499
500 - 999
1000+
Price

£

0.19

£

0.13

£

0.08

£

0.06

38-4mm
9-5mm
white
TP151

38.4mm

6.3mm

White

Quantity Price Breaks

Quantity
1 - 99
100 - 499
500 - 999
1000+
Price

£

0.18

£

0.12

£

0.08

£

0.05

38-4mm
6-3mm
white
TP157

39.0mm

7.0mm

White

Quantity Price Breaks

Quantity
1 - 99
100 - 499
500 - 999
1000+
Price

£

0.28

£

0.19

£

0.12

£

0.08

39-0mm
7-0mm
white
TPE160

40.8mm

9.5mm

White

Quantity Price Breaks

Quantity
1 - 99
100 - 499
500 - 999
1000+
Price

£

0.18

£

0.12

£

0.08

£

0.05

40-8mm
9-5mm
white
TP174

44.3mm

11.0mm

White

Quantity Price Breaks

Quantity
1 - 99
100 - 499
500 - 999
1000+
Price

£

0.20

£

0.13

£

0.09

£

0.06

44-3mm
11-0mm
white
TP175

44.5mm

9.5mm

White

Quantity Price Breaks

Quantity
1 - 99
100 - 499
500 - 999
1000+
Price

£

0.20

£

0.13

£

0.09

£

0.06

44-5mm
9-5mm
white
TPE175

44.5mm

9.5mm

White

Quantity Price Breaks

Quantity
1 - 99
100 - 499
500 - 999
1000+
Price

£

0.21

£

0.14

£

0.09

£

0.06

44-5mm
9-5mm
white
TP176

44.4mm

6.3mm

White

Quantity Price Breaks

Quantity
1 - 99
100 - 499
500 - 999
1000+
Price

£

0.19

£

0.13

£

0.08

£

0.06

44-4mm
6-3mm
white
TP184

46.0mm

6.4mm

White

Quantity Price Breaks

Quantity
1 - 99
100 - 499
500 - 999
1000+
Price

£

0.30

£

0.20

£

0.13

£

0.09

46-0mm
6-4mm
white
TP200

50.8mm

9.5mm

White

Quantity Price Breaks

Quantity
1 - 99
100 - 499
500 - 999
1000+
Price

£

0.19

£

0.13

£

0.08

£

0.06

50-8mm
9-5mm
white
TP201

50.8mm

6.3mm

White

Quantity Price Breaks

Quantity
1 - 99
100 - 499
500 - 999
1000+
Price

£

0.13

£

0.09

£

0.06

£

0.04

50-8mm
6-3mm
white
TP203

51.8mm

11.2mm

White

Quantity Price Breaks

Quantity
1 - 99
100 - 499
500 - 999
1000+
Price

£

0.21

£

0.14

£

0.09

£

0.06

51-8mm
11-2mm
white
TP219

55.2mm

9.0mm

White

Quantity Price Breaks

Quantity
1 - 99
100 - 499
500 - 999
1000+
Price

£

0.24

£

0.16

£

0.11

£

0.07

55-2mm
9-0mm
white
TP224

57.1mm

6.0mm

White

Quantity Price Breaks

Quantity
1 - 99
100 - 499
500 - 999
1000+
Price

£

0.28

£

0.19

£

0.12

£

0.08

57-1mm
6-0mm
white
TP225

57.1mm

9.5mm

White

Quantity Price Breaks

Quantity
1 - 99
100 - 499
500 - 999
1000+
Price

£

0.25

£

0.17

£

0.11

£

0.07

57-1mm
9-5mm
white
TP236

60.0mm

7.0mm

White

Quantity Price Breaks

Quantity
1 - 99
100 - 499
500 - 999
1000+
Price

£

0.35

£

0.23

£

0.16

£

0.10

60-0mm
7-0mm
white
TPE240

61.8mm

11.0mm

White

Quantity Price Breaks

Quantity
1 - 99
100 - 499
500 - 999
1000+
Price

£

0.30

£

0.20

£

0.13

£

0.09

61-8mm
11-0mm
white
TP250

63.5mm

9.0mm

White

Quantity Price Breaks

Quantity
1 - 99
100 - 499
500 - 999
1000+
Price

£

0.23

£

0.15

£

0.10

£

0.07

63-5mm
9-0mm
white
TPE250

63.5mm

11.0mm

White

Quantity Price Breaks

Quantity
1 - 99
100 - 499
500 - 999
1000+
Price

£

0.61

£

0.40

£

0.27

£

0.18

63-5mm
11-0mm
white
TP251

63.5mm

6.3mm

White

Quantity Price Breaks

Quantity
1 - 99
100 - 499
500 - 999
1000+
Price

£

0.21

£

0.14

£

0.09

£

0.06

63-5mm
6-3mm
white
TP256

65.0mm

11.0mm

White

Quantity Price Breaks

Quantity
1 - 99
100 - 499
500 - 999
1000+
Price

£

0.63

£

0.42

£

0.28

£

0.19

65-0mm
11-0mm
white
TP257

65.6mm