Tapered Plugs & Caps
Tapered Plug
This tapered plug will fit into a hole which ranges from 30.2-32.6mm
You can use our tapered plugs and caps in engineering sectors such as automotive, pipe fabrication, oil and gas, valve manufacturing and packaging.
In addition, these universally designed tapered plugs can be used as protective caps, however our pipe caps are mainly used for typical end capping solutions. As an option, we can manufacture the plugs with vent holes* if this is your requirement. Because of the tapered design of these plugs, you can use each plug for a variety of sizes. With varying dimensions from bottom to top, they can therefore plug multiple inside diameters or cap multiple outer diameters. The durable low density polyethylene material protects against damage, dirt, moisture and corrosion. As a result, this is of great help with storage and shipping and general protection.
We normally manufacture these plugs in red LDPE. With Thredgards' in house manufacturing capabilities, we can therefore manufacture other colours and sizes* on request. This is available on most sizes.
We are here to help to with any technical or sizing queries, so please do not hesitate to contact our technical sales advisors who are always ready to help. 
We can also provide material and sizing specifications should you require this.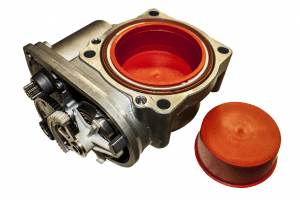 Simple application of one of our tapered plugs in a carburettor section.
* Options are available depending on quantity ordered 
Showing 1–9 of 95 results